(augmentation mammoplasty)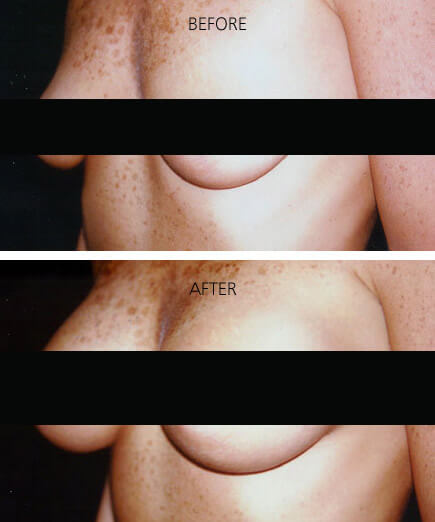 with more than 300,000 procedures performed every year (up by more than 30% since 2000), Breast Augmentation Is One of the Most Common Plastic Surgery Procedures Today

The procedure involves using breast implants to increase the size of your breast. Breast augmentation is also referred to as augmentation mammoplasty. Multiple studies have shown the procedure is quite safe, and patient satisfaction is high.
Who should consider breast augmentation?
Breast augmentation is used to restore breast volume lost after weight reduction or pregnancy, achieve a more rounded breast shape, enhancement of body contour for women who feel their breasts are too small, and to create symmetry between two breasts. 
According to the American Society of Plastic Surgeons, you may be a candidate for breast augmentation if:
You are physically healthy and you aren't pregnant or breastfeeding
You have realistic expectations
Your breasts are fully developed
You are bothered by the feeling that your breasts are too small
You are dissatisfied with your breasts losing shape and volume after pregnancy, weight loss or with aging
You are unhappy with the upper part of your breast appearing "empty"
Your breasts are asymmetrical
One or both breasts failed to develop normally or have an elongated shape
What a consultation entails
The first step is a consultation with Dr. Draper, where the following will be discussed:  
Why you want breast augmentation surgery, your expectations and the desired outcome
Medical conditions, drug allergies and previous medical treatments
Current medications, vitamins, herbal supplements, alcohol, tobacco and drug use
Family history of breast cancer and results of any mammograms or previous biopsies
Your general health status and any pre-existing health conditions or risk factors
Examine and measure your breasts, including detailed measurements of their size and shape, skin quality and placement of your nipples and areolas
Take photographs
Discuss your options and recommend a course of treatment
Discuss likely outcomes of breast augmentation and any risks or potential complications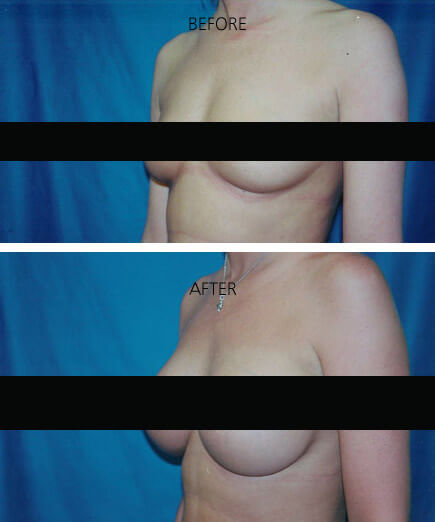 What to expect during surgery
After your consultation with Dr. Draper, you and she will decide the shape, size, and placement that best creates the contours you desire. She will discuss placement of the implants under the pectoralis muscle (or on top), recovery time, and what options make the most sense, and create the most aesthetic look for you. This is a very individualized process that takes into consideration your starting anatomy and your goals.
There are many options for size and type of implants available, and all the implants we use have a silicone shell filled with either silicone gel (gummy bear) or saline (salt water).  We offer round versus contoured or anatomically shaped implants; and pre-filled versus those filled at surgery.
Every patient is different. An exact progression timeline will be based on healing and determined by Dr. Draper.
Total recovery time (resume normal activity with no restrictions) should be estimated between 6-8 weeks. *THIS SHOULD BE PRETTY STANDARD FOR ALL SURGICAL PROCEDURES.